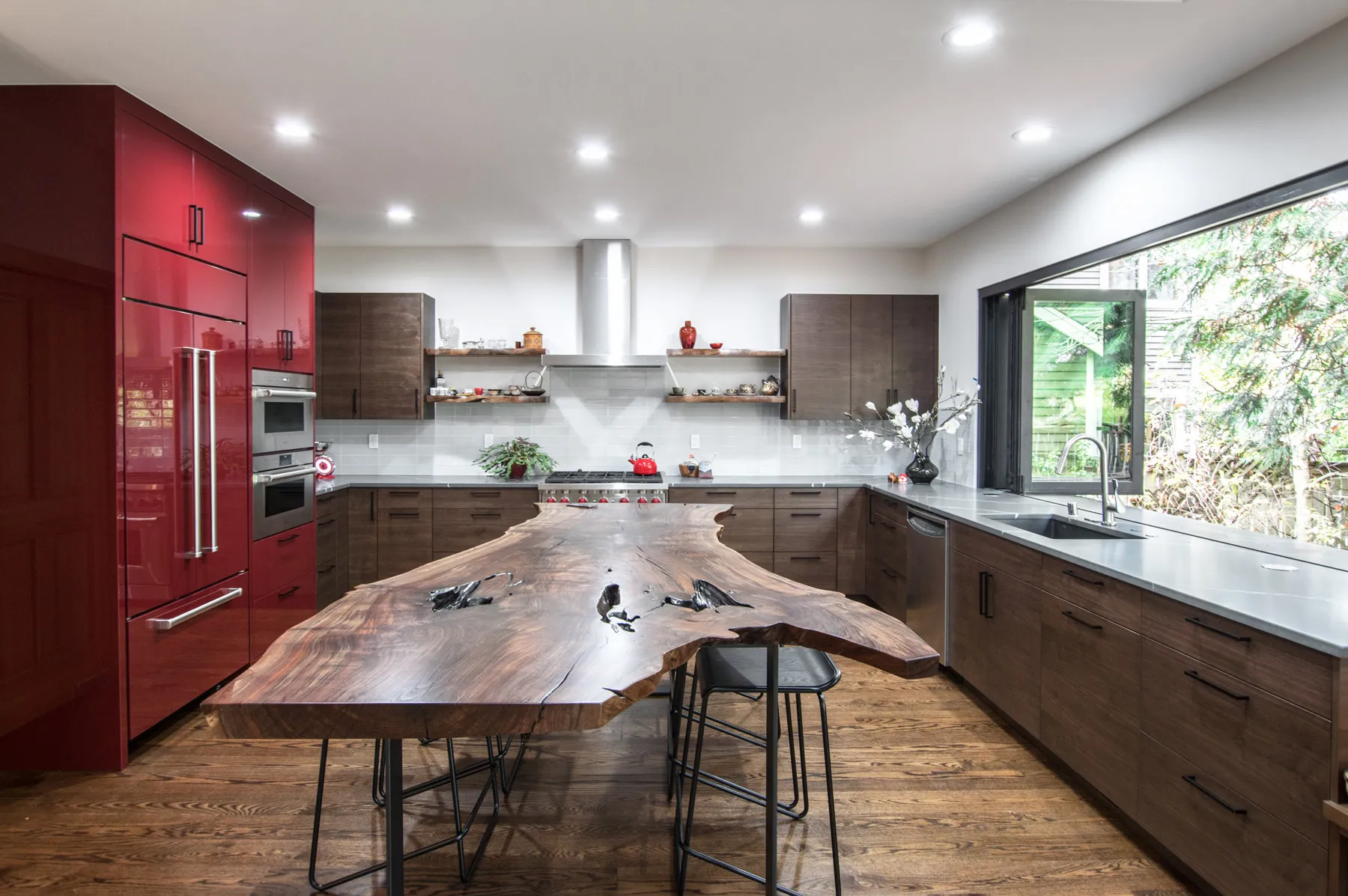 Questions To Ask Before Hiring Contractor
Renovating your home is a personal and significant undertaking, as it serves as your sanctuary.  Establishing clear expectations and open communication are critical for successful remodeling projects.
Remodeling projects often involve long-term relationships.  Switching contractors may not be as easy as you anticipate.
Therefore, it's important to consider the following questions before hiring a contractor:
What types of projects have you completed?
Determine if the contractor has relevant experience in handling projects similar to yours in terms of
style and size. Ask about their expertise, the number of years they have been in business, and if they can provide references or portfolios of their previous work.
Is it possible to visit the current construction site?
Visiting the jobsite can provide valuable insights into the contractor's level of organization and the quality of their work.  I would recommend that the contractor obtains permission from the homeowner before arranging a visit. Additionally, assessing the cleanliness of the jobsite can serve as an indicator of the contractor's commitment to delivering high-quality work and their level of care for your house
Could you please provide a sample of a past project estimate?
Reviewing similar project estimates can help assess the level of detail provided in their cost breakdown.  It's important to examine whether adequate material allowances are allocated. Additionally, I would recommend inquiring about the percentage they will charge for materials and subcontractor work in addition to the base cost.
Who orders materials?  Do I have freedom in selecting vendors?
Some contractors may prefer clients or designer to source and purchase materials, while others like to handle the ordering process.  Inquire about the order approval process, responsibilities for picking up heavy materials, and any limitations on vendor selection. In certain situations, it may be necessary to consult with your designer to ensure that your goal can be achieved within the specified parameters.
Are you comfortable working with interior designer?
Inquire whether the contractor has experience collaborating with interior designers and working with construction documents if you are planning to hire one.  In many cases, an interior designer acts as a liaison between the contractor and the client, with the discretion to involve the client as needed, subject to client authorization.  The designer aims to assist you in realizing your vision by offering expert input on finer details and easing your workload by managing project aspects.
Who will be your main point of contact throughout the process?
Who will be responsible for communicating with you regarding material orders, daily jobsite updates, issues, budget, and costs? In some construction companies, different professionals handle specific sections such as sales, estimation, project management, and ordering. Furthermore, changes are inevitable during construction, and it is essential that whoever you speak to effectively relays this information to all involved parties.  Inquiring about their methods to prevent communication loss and miscommunication is beneficial, a well as your preference for a single point of contact or multiple contacts to streamline communication.
Do you have any jobsite guidelines?
You may want to address any jobsite guidelines. Discuss the permissible working hours, smoking policies, garbage disposal for food and perishable items, and bathroom access, your pets arrangement, any parking restrictions.  Clarifying these aspects in advance helps establish a smooth and mutually agreeable working environment.
Will the unaffected areas be protected? Will any other rooms or areas be used or impacted during construction?
Ensuring the protection of non-construction zones within the house is crucial.  The garage can often be utilized for storing delivered materials and as a work zone.  It may be necessary to clear a specific area for the contractors.  Please discuss the arrangement, including who will be responsible and when, for relocating items from the remodeling area and other areas affected by the remodeling process.
What is the preferred method and frequency of communication?
No matter how well we plan, questions will inevitably arise during the construction process.  Some decisions are best discussed at the construction site for your in-person review. It is important to address both your and the contractors' preferences regarding the frequency and methods of communication (email, text, app, or phone calls).  Considering your busy schedule, the contractor should plan ahead when they require your input.
Do you utilize a document management system or app to keep documents and changes up-to-date?
To facilitate the construction process, it is advantageous to establish a system such as a document management system for sharing material specifications, construction drawings, and order details among all parties involved.  This ensures that everyone has access to the essential information, fostering effective collaboration and streamlined communication.
Could you please provide references from previous clients?
Kindly request a list of references from the contractor.  Reach out to these past clients and inquire about their overall satisfaction with the contractor's work, professionalism, adherence to timelines, and ability to stay within budget.  While it is understandable that contractors may not provide references from clients who were dissatisfied with their work, the fact that they can provide clients who are willing to speak to you holds significant value.  Checking reviews on platforms like  Houzz, or Google Business can be also helpful.
What types of contracts do you provide, and what do they include?
Request a written contract that outlines all project details, including scope of work, materials to be used, payment schedule, start and completion dates, and any warranties or guarantees offered.
How do you handle project timelines?
Please discuss your deadline or timeline requirements with the contractor from the outset.  Inquire about the estimated timeline for your project and how the contractor ensures timely completion. Additionally, ask about any potential factors that could cause delays and how they handle such situations.  Unfortunately, construction timelines often do not go as planned despite efforts to enforce them.  It is crucial to have a buffer for the project's finish date.
Who will be on-site and supervising the project?
Clarify who will be responsible for overseeing the project on a day-to-day basis.  Understand if the contractor will be present or if they have a designated project manager or supervisor.
How do you handle permits and approvals?
Ensure that the contractor is knowledgeable about obtaining the necessary permits and approvals for your project.  They should be able to guide you through the process and handle the paperwork on your behalf.
Additionally, it's worth noting that projects that require permits usually entail a waiting period for permit approval and subsequent inspections.  Please be aware that this additional duration and associated permit fee will be incurred during the course of the project.
What is your process for handling changes or unexpected issues?
Projects often encounter unexpected challenges or require modifications during the construction process.  It is important to understand how the contractor manages changes, communicates them to you, and handles any additional costs or adjustments to the original plan.  You may also want to clarify that you do not want any additional work to be performed without prior agreement on the associated costs.
How do you handle payments and billing?
Discuss the payment schedule and method with the contractor.  Understand how and when they handle initial deposits, progress payments, and the final payment.  It's essential to clarify the payment terms and ensure they are fair and reasonable.
It is also advisable to withhold a portion or the entire final payment until the punch list from the walk-through is completed.
Are you licensed and insured?
It's crucial to ensure that the contractor holds the necessary licenses required for their trade. Additionally, they should have liability insurance to protect you and their workers in case of accidents or damages.