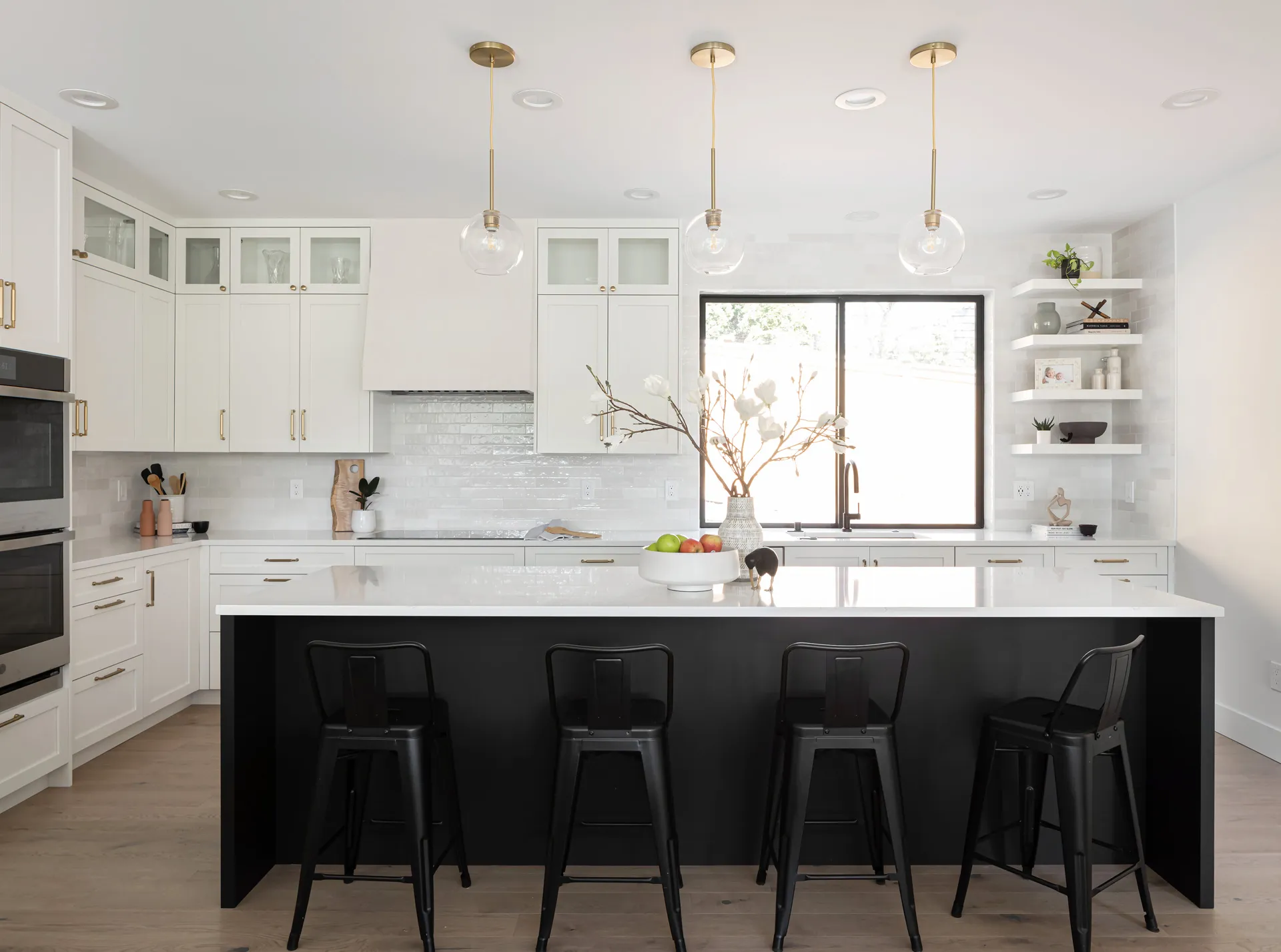 Interior Design and Remodel Process

This article illustrates general process of interior design and remodel in a concise manner:
The process will start once client signs the design agreement with Hatano Studio.  Interior Design process will be similar to furnishings, remodel, and new construction.  The duration of each phase varies depending on factors such as project size, your availability, vendor readiness, materials, and contractor availability. A general timeline is provided below for reference
Design (Layout) and Scope Phase (3-6 weeks)
Measure and discuss your needs in the initial meeting.
Explore layout options produced by a designer and iterate as needed.
Create a remodel list to determine pricing.
Budgeting and Scope Definition Phase (2-4 weeks)
Estimate labor and material costs.
Adjust the scope based on the pricing outcome.
Detail Design and Material Selection Phase (2-6 weeks)
Collaborate on mood board creation to capture your style.
Discuss material types and styles at the designer's office.
Shop for appliances and plumbing fixtures.
Develop elevation and lighting plans.
Select major items (Cabinet, stone counter, tiles, lighting fixtures etc.).
Choose additional items such as paint colors, cabinet pulls, and bath accessories if necessary.
Ordering Phase
Obtain quotes and order materials. Ordering may occur at different times.
Lead time for each item varies. Cabinet is typically 9 weeks. Appliances 2-12 months.  Windows 4-8 weeks.  Lighting Fixture 2-18 weeks. Plumbing Fixtures 3-4 weeks. Tiles  2-8 weeks. Hardwood Floor 2-12 weeks. Carpet 2-12 weeks.  Furniture 2-12 weeks.  Stone Countertop 2-6 weeks.
Items are typically purchased in the following order: appliances, plumbing fixtures, cabinets, windows, doors, millwork, hardwood flooring, carpet, tiles, stone countertops, lighting fixtures, bath accessories, and cabinet pulls.
Construction Phase (1-6 months or more than 1 year for new house)
Designer will check-ins at key milestones.
General duration  of construction may vary depending on size of project and availabilities of workforces.
Walk-through and Completion
Conduct a final walk-through to ensure satisfaction.
Celebrate the completion of your interior design and remodel project!